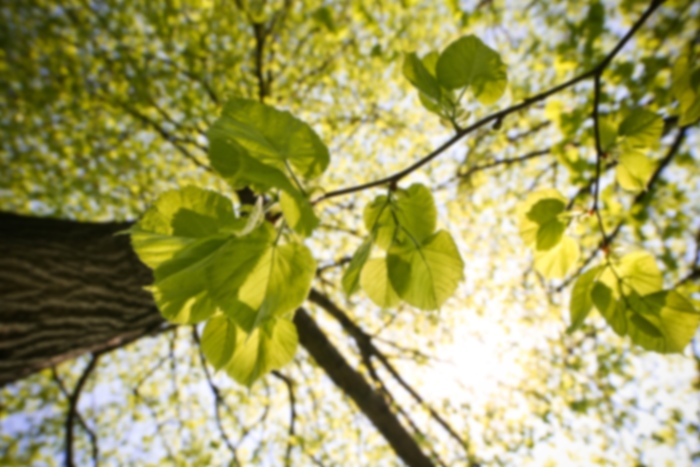 Alia Abdulla,
DO
Complex General Surgical Oncology
Alia Abdulla, DO, FACS, FACOS is a fellowship-trained Surgical Oncologist who has practiced medicine since 2007. She is currently a practicing surgical oncologist and general surgeon. Dr. Abdulla graduated in 2002 from the University of Miami with a Bachelor of Science degree with honors in Biology. She received a Clinical Research Training Award from the National Institutes of Health in 2002 to perform research in the National Cancer Institute. In 2007, she received her medical degree from Nova Southeastern University College of Osteopathic Medicine in Davie, Florida. She then did her residency training in General Surgery at the University of Medicine and Dentistry of New Jersey in Stratford, New Jersey where she served as chief resident, graduating in 2012. She received multiple awards including the Frederick G. Meoli Scientific Paper Award and the Elmer Grimes Memorial Award. She completed a fellowship in Complex General Surgical Oncology at Fox Chase Cancer Center/Temple University School of Medicine in Philadelphia, Pennsylvania in 2014 where she served as a chief fellow during her second year. She is one of the few physicians that combines minimally invasive techniques in the treatment of complex cancer cases. Dr. Abdulla is a specialist in minimally invasive and robotic surgery and treats a wide variety of cancers including Melanoma and Skin Cancer, complex Gastric Malignancies, complex Colorectal Malignancies, Breast Cancer, Sarcoma, Thyroid, and Parathyroid Surgery, Pancreatic and Liver Cancers. Dr. Abdulla is an active member of the Society of Surgical Oncology, American Society of Clinical Oncology, Society of American Gastrointestinal and Endoscopic Surgeons, American College of Osteopathic Surgeons, American Osteopathic Association and the American College of Surgeons. Dr. Abdulla is fluent in English and Spanish.
Care Philosophy
Dr. Abdulla is a firm believer in a multidisciplinary approach to treatment of cancer. She takes pride in spending time with the patient and their families as she discusses the delicate nature of cancer and dealing with the upcoming cancer treatments. She also deals with non cancer treatments for her general surgery patients.
Aetna
BCBS
Cigna
HMO
Medicaid
Medicare
PPO
United Healthcare
Abdominal Surgery
Abdominal Wall Reconstruction
Adrenal Resection
Adrenal Surgery
Anti-Reflux Surgery
Axillary Node Dissections
Basal Cell Carcinoma
Biopsy
Breast Cancer
Breast Surgery
Cancer Surgeon
Cancer Surgery
Carcinoid
Colon Adenocarcinoma
Colon Cancer
Colon Resections – Minimally Invasive
Colonoscopy
Colorectal
Colorectal Surgery
Complex Abdominal Wall Reconstruction
distal pancreatectomy
Endoscopy
Esophageal Cancer
Esophagectomy
Gallbladder
Gallbladder Removal
Gallbladder Surgery
Gastric Cancer
Gastric Surgery
General Surgeon
General Surgery
GIST
Heller Myotomy
Hemorrhoid
Hemorrhoid Removal
Hernia Repair
Hernia Repairs - Robotic
Hiatal
Inguinal Hernia Repair
Inguinal Node Dissection and Deep Pelvic Node Dissections – Robotic and Open
Laparoscopic and Open
Low Anterior Resections with and without Coloanal Anastomoses-Minimally Invasive
Melanoma
Melanoma and Skin Cancer Removal
Melanoma Cancer
Melanoma of the Head and Neck
Microwave Ablation for Metastasis
Minimally Invasive Gallbladder Removal
Minimally Invasive Procedures
Minimally Invasive Surgery
Nissen Fundoplication
Parathyroid
Parathyroidectomy
Radical Resection for Liposarcoma
Radical Resections for Melanoma with and without Sentinel Node Biopsy
Rectal Cancer
Reoperations for Thyroid Malignancies with Complete Lymph Node Resections
Resection of Intraabdominal Sarcoma and GIST Tumors
Resection of Liver for Metastasis
Resections for Angiosarcoma and Sarcoma
Robotic and Laparoscopy
Robotic and Open
Robotic and Open Abdominoperineal Resections (APRs) – Minimally Invasive
Robotic and Open for Low Rectal Cancer or Anal Cancer
Robotic Surgery
Sarcoma
Sarcoma Resection
Segmental Mastectomy
Sentinel Lymph Node Biopsies
Skin
Skin and Soft Tissue
Skin Cancer
Small Bowel Cancer
Small Bowel Resections for Carcinoma
Splenectomy
Splenic Sparing or with Splenectomy
Squamous Cell Carcinoma
Stomach Cancer
Surgical Oncologist
Surgical Oncology
Surgical Treatment of Benign and Malignant Tumors
Thyroid
Thyroid And Parathyroid Surgery
Thyroid Mass
Thyroid Nodule
Total and Partial Gastrectomy
Total and Subtotal Thyroidectomy with and without Neck Dissections
Total Mastectomy
Trunk or Extremities
Umbilical
Whipple for Duodenal Cancer and Pancreatic Cancer
Wide Local Excision for Melanoma with and without Sentinel Node Biopsy